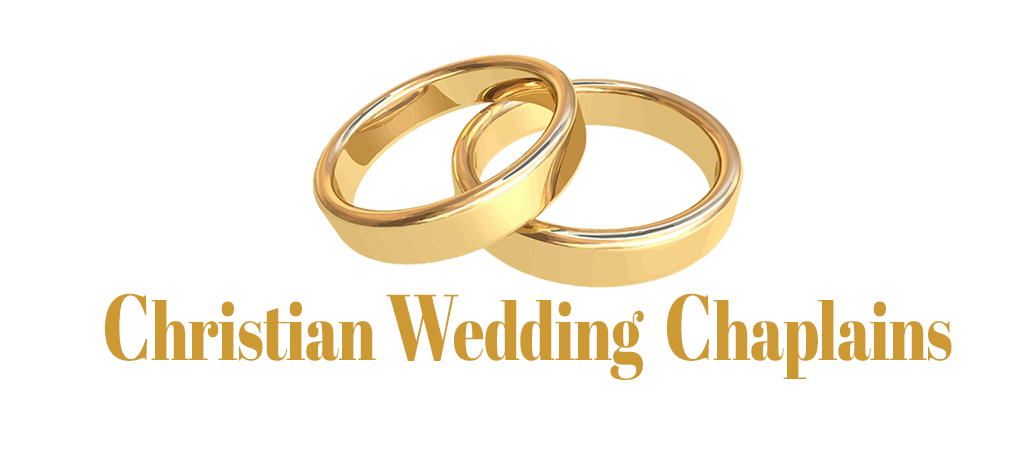 You're in the wedding business… You should be able to officiate weddings!
Most bridal couples are very specific with regard to the flowers, colors and music they want for their ceremony, they often give far less thought to who actually pronounces them "Husband and Wife." As one who provides music, photography, a photo booth, flowers or wedding consultation, you know all there is to know about proper wedding protocol. It's only logical that you should also officiate, or provide an officiant, for the ceremony.
Wedding officiants offer all levels of service, from simple five minute ceremonies to elaborate unions with lengthy readings, and all kinds of ceremonial rituals. Officiants charge anywhere from $200 to over $1,000 depending on the level of involvement and the geographical region. As an up-sell, add-on, or stand alone service, serving as a CWCA ordained wedding chaplain can be a great way to supplement your income, save for retirement, or even grow into a full time business.
When you become a member of the Christian Wedding Chaplains Association, you'll receive a verifiable ordination backed by a 501c3 organization. You'll also receive training, support and a free listing in the CWCA directory.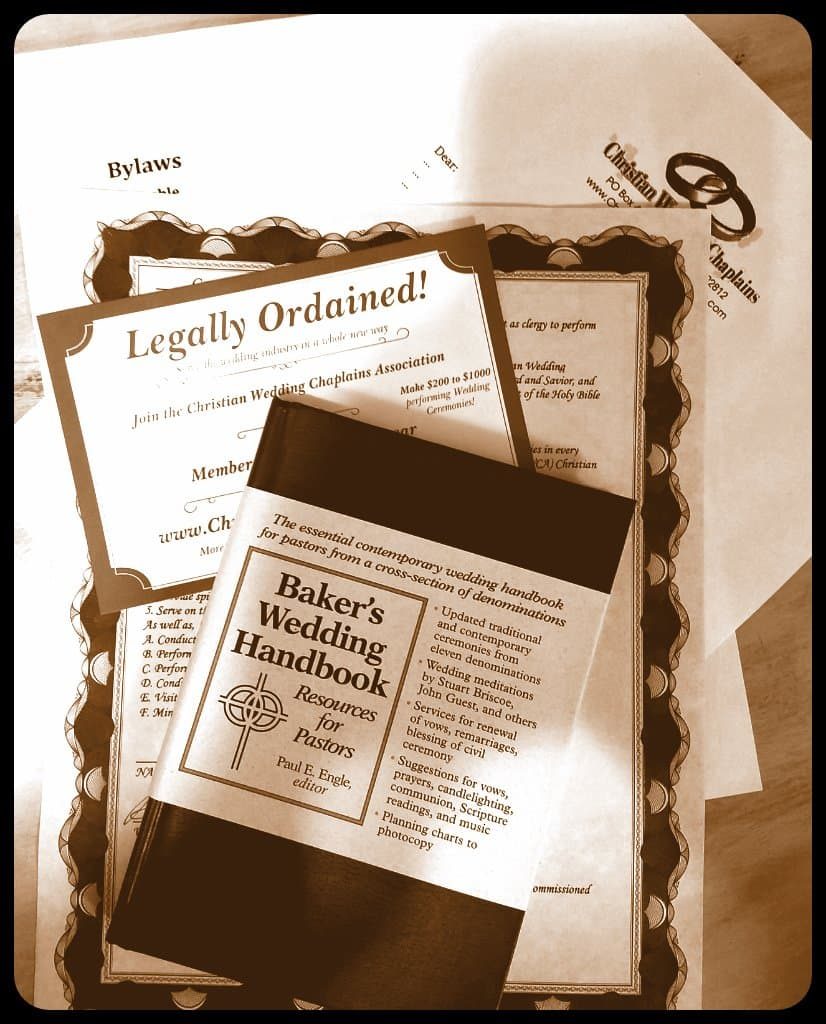 Everything you need to do your first wedding!
• Significantly increase your income
• Perfect for "Gig-Minded" Entrepreneurs
• Support from a 501c3 national organization
• Legal ordination valid in all 50 states
• Training and sample documentation
• Network and connect with like minded professional
As a member of the CWCA you are an active member of the ministry and have fellowship with the organization – This adds an extra layer of validation to your ordination which is becoming essential in some states and localities.
Your annual membership includes:
A certificate of membership in good standing
certificate of ordination
Quick-Start member handbook
ID Card
Listing On member Directory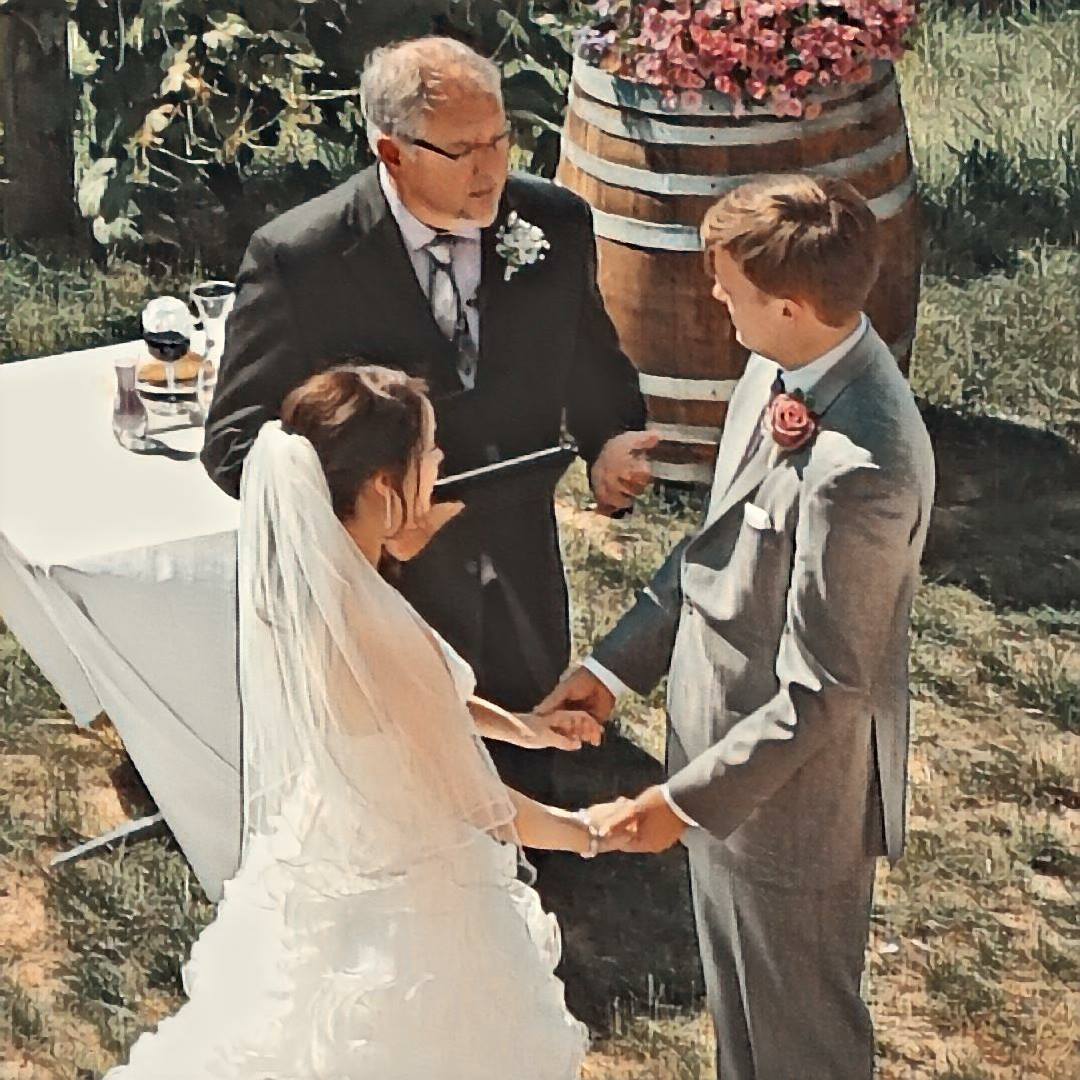 Every bride plans for a perfect wedding. Yet the beautiful dress, festive colors and special music is all meaningless without a qualified officiant to witness their vows and pronounce the couple "Husband and wife." In the US, Canada (and most other developed countries) a marriage is not legal unless acknowledged by an agent or representative of the legal structure. Simple, or lavish, the critical moment must be performed by someone authorized to do so by the governing body of that land.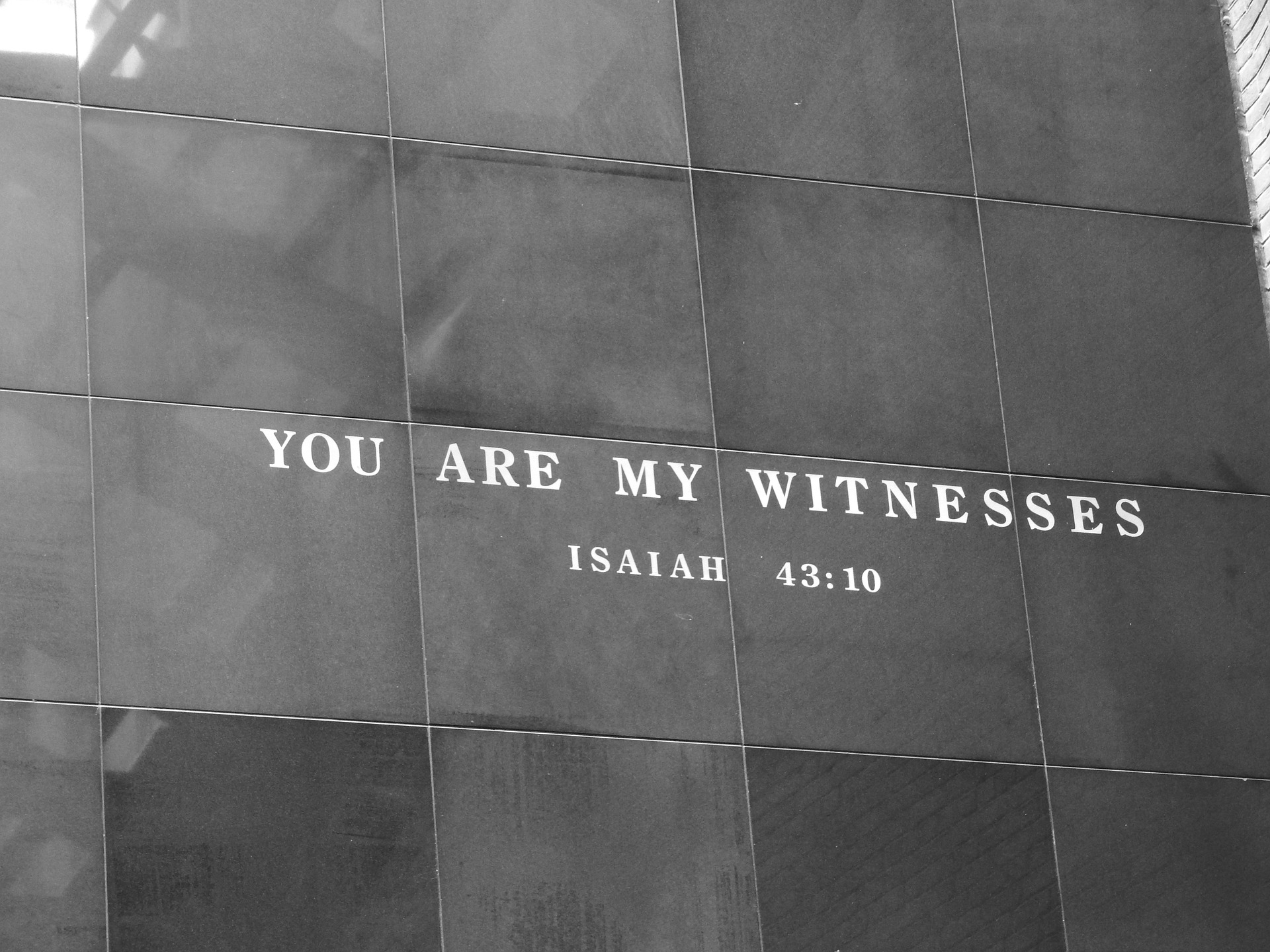 Because we feel strongly about our Christian faith, the wedding ceremony may be the only time to share our faith with Bride and Groom's friends and family. The Bible is rich in wedding traditions – it is even where Jesus performed his first recorded miracle, turning water into wine at the wedding feast. While we do not believe that wedding chaplains should take over the ceremony and turn it into a church service, you will be working with brides and grooms who desire to honor their Christian faith at their wedding ceremony. At a minimum, it's a chance to offer some heavenly advice and incorporate prayers and blessings – after all – who doesn't want to have a blessed marriage. By becoming legally ordained into the ministry through membership in the CWC, you can legally represent the Christian faith at weddings in your location. In many states, all you need is a certificate of ordination and letter of membership in good standing to be qualified by your local governing body. In other states, it's slightly more complicated. Regardless of the situation in your area, and we'll help you through that process and provide the training and support you need.